Written by kaitor on 9:51 AM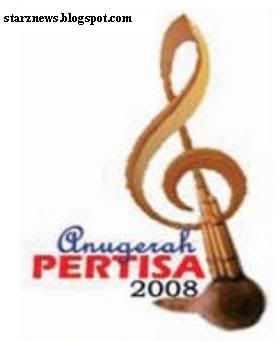 If I look into the rules and regulation for pertisa nomination as listed below, I can say Estranged (rich ) and Infinatez (defo aka alvin) should no problem to be in the nomination list. Both of these bands got a member sabahan born. These two bands already qualified for the first rules, the second reason for them to be in the pertisa nomination list is they got an album or single. Rules number four is all languages are allowed, Estranged used English and Malay in their album, Infinatez used Malay in their single.

If these two bands get list in pertisa nomination, please let me know by leaving your comment. If I watch the list from sabah times, I still didn't saw this two band member listed in any category. I also hope some of sabahan contestant in any reality show be in the list. 10.11.2008 is the closing date for the pertisa nomination registration. More details visit pertisa blog.


Estranged Infinatez
1. Calon mestilah anak watan Negeri Sabah dan Warga Negara Malaysia.
2. Calon yang berasal daripada Semenanjung Malaysia mestilah bermastautin 10 tahun keatas di Sabah.
3. Mempunyai Album (CD,VCD,DVD atau Kaset) secara single atau kompilasi.
4. Bahasa yang digunakan adalah bebas.
5. Lagu ciptaan mestilah asli. Persamaan melodi melebihi 4 bar dengan melodi lagu ciptaan lain adalah tidak layak).
6. Bagi Telemovie, pelakon-pelakon mestilah anak watan Sabah.
7. Setiap peserta boleh mencalonkan seberapa banyak penyertaan dalam semua kategori.
8. Yuran penyertaan adalah RM 50.00 (Kategori A-F) dan RM100.00 untuk Telemovie(kategori G).
9 Keputusan adalah muktamad.
10 Tarikh tutup penyertaan adalah pada 10.11.2008
11. Undian melalui akhbar New Sabah Times akan ditutup pada 29 November 2008.
12. Pengiriman borang undian bukan bukti penerimaan.
13. Penyertaan yang tidak menepati syarat-syarat tidak akan diterima untuk mengikuti
pertandingan ini serta yuran penyertaan tidak akan dikembalikan.
14. Sebarang pencalonan untuk anugerah telemovie paling popular haruslah mendapat pengesahan daripada Syarikat berkenaan (syarikat yang menerbitkan telemovie berkenaan).
15. Jika calon didapati terbabit dengan kes-kes yang melibatkan jenayah, penyertaan akan dibatalkan dan wang penyertaan tidak akan dikembalikan.
1 comments
| Posted in »
Information
1 comments: Responses to " Estranged and Infinatez can be list down in the Pertisa nomination? "

By Nars on October 31, 2008 at 3:36 PM

Hi Starnews,
Certainly these two groups are qulify to contest.They can sumbit their forms before 10 Nov.Tq