Written by kaitor on 12:41 AM
On 26 and 27 of January 2011, KK FM (91.1 HZ) once again calls Malaysian for an interview. As announced in their announcement, KK FM is looking for someone who can be a deejay and news reader.
I have few friends who come to the auditions and said the auditions is quite hard but interesting. Two days of open interview show may new talent trying their best to start new carrier with KK FM. Felix Agus and Adi are the panel of this open interview.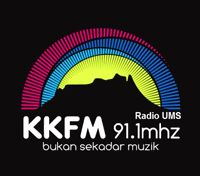 Becoming a radio deejay is a dream for everyone who loves to get public attentions. Some of sabahan local artist also attended this auditions such as Esther Clement Tubong and Usal Jon. Some of my friend said Esther Applunius also come for this auditions but when I ask Black Noty @ Sabahan.fm , he confirm that she (Esther Applunius)
didn't
come to the auditions. Esther also made into next stage.
Beside the artists, some of online radio deejay from Sabhaan.FM such as Black Noty, Salipar Jipun, Steam Pressure One's and DJ SM attend this interview and some of them are going for the next level. Stay tune to KK FM because they will announce who already shot listed and you (listeners) will choose who will get employ with KK FM by sms voting. Be ready to vote your friends or your feature favorite Deejay.
1 comments
| Posted in »
News
,
Radio Online