Written by kaitor on 11:23 PM
Just chat and you will reward with two #2 free ticket to watch movie at "Golden Screen Cinema" (GSC). Maybe before this we herad this kind of competitions available in peninsular Malaysia only, but now it happen to you in sabah especially in kota kinabalu. It very easy to win… just chat .. that all… so let's chat at on9fm website and remember, all your words will be count to determine the winner. Watch who is the top 20 on9FM chatters and do not forget to start chat if you want to get 2 ticket for free and enjoy the movie.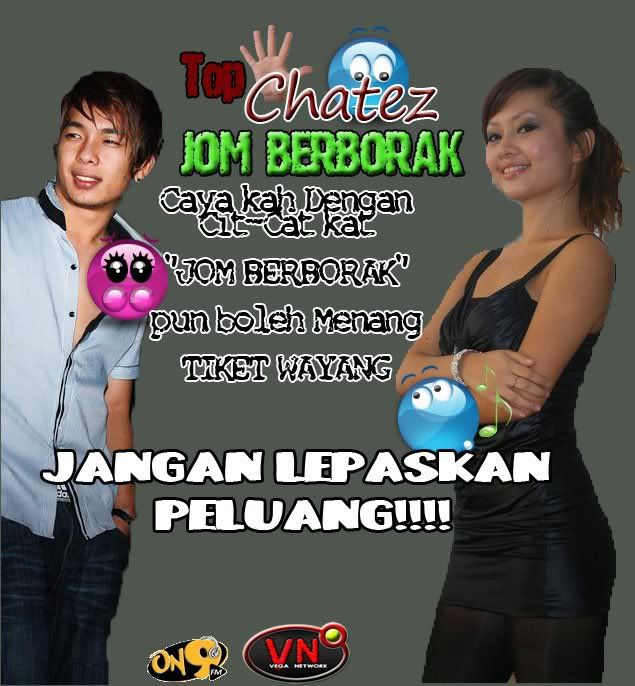 On9FM will pick top 5 chatters and of course the winner will get two ticket to watch movie at GSC and the rest will be given "speaker" for 1 months. Yoy may wondering what this "speaker" status means, speaker will have the opportunity to request song and will played imminently.It's time to chat and win ticket for movie at GSC and enjoy the independent Music at ON9FM.
Oh ya.. it a big questions … let say Gaman win as the top chatter fort this months, will he still be the top chatter for another following months?? They didn't mention this on their FB… will get you the answer from on9FM... and here the answer i got
from On9FM founder bro langau
, the counter will reset every months and it will give all the chatters equal opportunity win the cinema ticket for two persons. Good lick.
read more about
On9FM Mini Jammed
No Comment
| Posted in »
Information
,
Radio Online