Written by kaitor on 3:07 AM
W.O.R.M wishes to thank ALL their fans, friends & family for their never-ending support&love!! Our song "2.00a.m." is #1 Top Charts in 'XFM Underground'!! We could never have done this without you!! You guys ROCK and we love YOU!!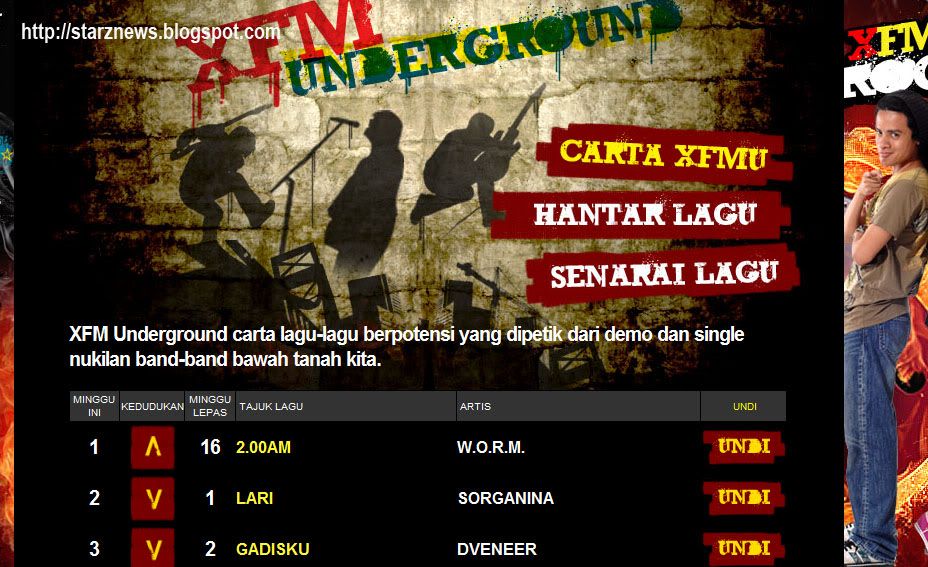 now... it is a new week, new charts too! Click on the link below and vote for our song "2.00a.m." ...to maintain in the top charts again... :) Results LIVE on air every Sunday nite. TQ ALL!!
Have a bleesed and fruitful week!!
No Comment
| Posted in »
Celebrity