Written by kaitor on 7:54 AM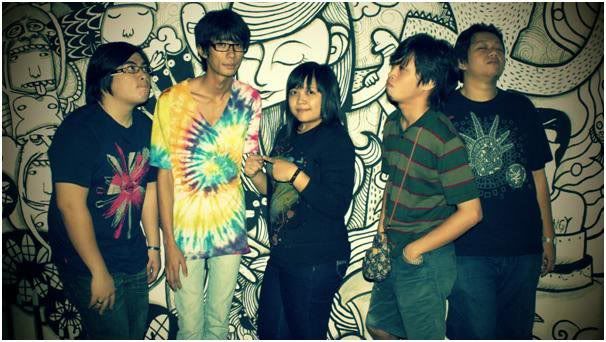 From left : Mitch, Syuk,Angel,Wan, Awang
2010 is the historical year for Bring Back The Arcade (BBTA) beginning their journey as new band and hope to bring sabahan music industry into another level. Being a vocalist and song writer is not an easy task for Angel but with the creativity and effort, BBTA already finish produce their first single "Pebble By The Street". Beside Angel as vocalist, Syuk (guitar),Awang (Drums),Mitch (Bass) and Wan (Lead Guitar) this band more to genre of Pop, Rock and Jazz.
"Pebble By The Street" was recorded at Eyes & Ears production at RAM studios with Chris Pereira at Damai, Kota Kinabalu, Sabah. According to BBTA , this song was used for their college final year project and use the stop motion in their video clip. We didn't have many video clip used stop motion element in sabah and maybe Malaysia. It was a excellent improvement and hope BBTA always come out with big impact to our local music industry.
Check out their video clip below and give your comment. I try to find their fan page on FB but I cannot search maybe still not have yet. Will update you soon if BBTA already have Fan page on FB.
No Comment
| Posted in »
Celebrity
,
Songs