Written by kaitor on 8:21 AM
Have you ever heard JADE Sisters? For those who follow the sabah entertainment update, you will definitely answer YES. Information for those who didn't know who are JADE Sisters, all of tem are real sisters ..believe me.. it for real.. JADE Sisters are born from their combinations name. JADE stands for the first letter of each member's name. J-oan, A-my, D-idi, E-rika. Yes, that spells out JADE.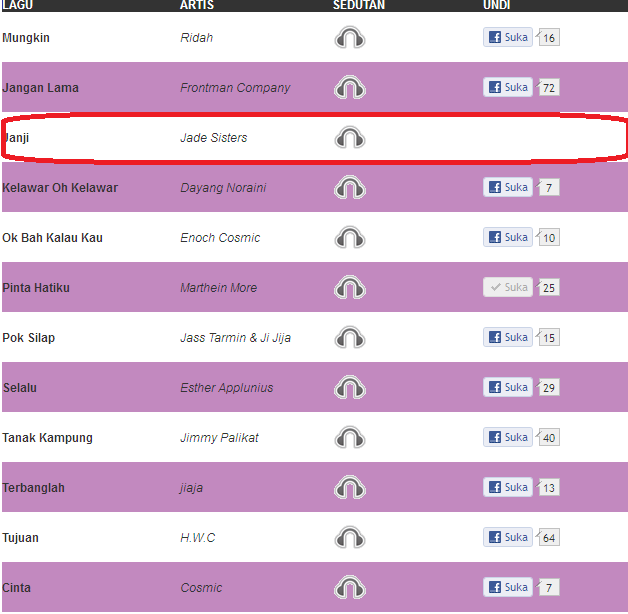 JADE Sister single become the no#1 on Carta Borneo Era Kota Kinabalu and Jadi Unduk Ngadau become one of the popular songs especially this Harvest Festival celebrations.
You can vote this song on
ERA Sabah
website after listening the songs below. Lets support our local artists.
Because of the great response from audience and fans, JADE Sisters make their great movement by release their single.
Our latest single is here with the collaboration with Eyes and Ears Production our dream is slowly turning to a reality.


Yes, we build castles in the air and now we started to build the foundation. And hopefully with the love and support by everyone, the foundation will grow stronger and we can strive forward to achieve the dream.


You are the one who can help us to make the castles in the air a reality. Just in case you haven't get a copy yet. It's only RM6. If you are around KK, we can send it to you but if you are outside of KK, we will get it posted to you.


To order, just drop us a message stating ur name, location and how many copies that you want and we will provid you with more info after that. Kindly email to thejadesisters@gmail.com


Thanks for the love everyone. Those who can meet us personally to buy the cd, you are entitled to have an autographed cd and a big group hug.


Much love from all of us! Hugs.
1 comments
| Posted in »
Celebrity
,
New Album
,
Single