Written by kaitor on 12:42 AM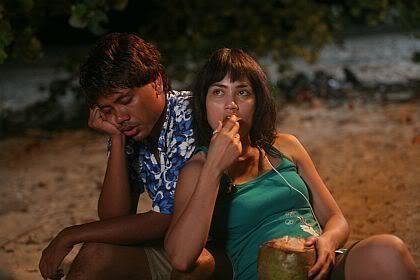 '9 September' is a new Malaysian movie will release soon and the main character is Pierre Andre and Fasha Sandha. Fasha Sandha is a "tomboy" in this movie, can you imagine how the girl with the sweet soft voice as a "tomboy". I also can't imagine and wanna see the movie? So how about you? I had made some research about '9 September'synopsis and I had found this. It was written by Fayz in his blog http://syokkahwin.com . I just copy and paste his post, enjoy it..
'9 September' is a romantic comedy which tells the story of Nia (Fasha Sandha) a very cute girl with a tomboy character who has been recently dumped by her stupid boyfriend. Since then she has been hating people who call themselves MEN. Her anger is being let out on Kogi (Pierre Andre). He is seen as someone who is easily a target for Nia to bully. The first time they met was when Nia accidentally entered Kogi's house. Since then many coincidental meetings had happened between them. No matter how many times Kogi is being bullied by Nia, he stills put on a strong front and very much a gentleman most of the time they spend their time together until they eventually fall for each other but this was cut short when Adrian, Nia's ex lover, came back to her. What would be the end of the story of between NIA and KOGI? Well you have to see it for yourself! hehe..The movie will be released nationwide in MALAYSIA on 1 November 2007. Movie produced by METROWEALTH MOVIES PRODUCTION.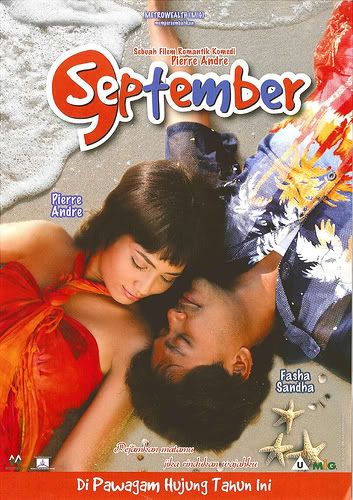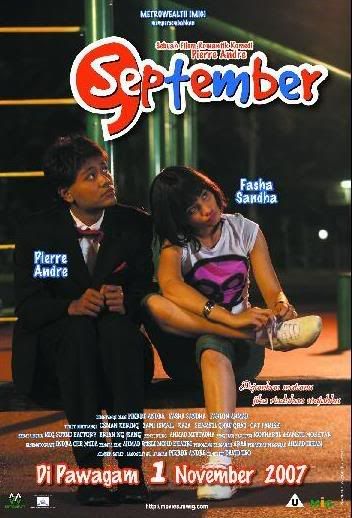 No Comment
| Posted in »
Film