Written by kaitor on 8:46 PM
Hi guys, Linkin Park 'LIVE' in Singapore on 13 November at the Singapore Indoor Stadium! To Malaysian, you have a chance to attend and enjoy this concert for FREE ticket. Not only the concert ticket but return flight ticket and hotel it all FREE. All you have to do is tune on HOT FM. This contest is starting from today 29 Okt 2007.



Listen HOT FM and

-Wait for SMS signal and type LIKINPARK and sent it to 36886
-HOT FM dj will call the lucky SMS sender
-You have to guess the LIKIN PARK song title song which had been played
-If you answer correct, the next song will be played and guess the title

*The winner will announce in weekend, of course the winner is who had guess the songs title correctly. The rule is simple, guess the songs title as many as you can in 10 seconds.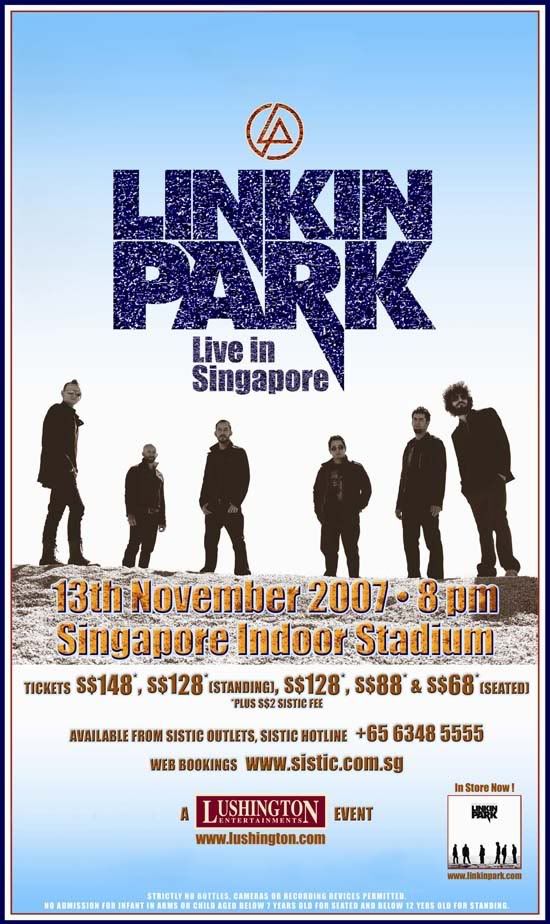 No Comment
| Posted in »
Entertainment
,
Information