Written by kaitor on 9:56 PM
I admit this last few months I was really busy attending event invitation, office work and t-shirt printing. Most of my time goes to my new small business t-shirt printing. After running few months, the projections is good but I have to spent most of my time for this t-shirt printing. Me and my 2 others friends are busy every night doing printing because we do have our daily job. This also the main reason why I cannot on air at Sabahan.Fm for this past few months. I will talk more about t-shirt printing soon and… owh.. almost forgot our company name is [s]gobuk[/s] GoBook creative.

Last week I have a chance to meet another sabahan born artist NOTYBoY. I bet most of you never know who this guy. I had join the interview sections with NOTYBoY organized by Sabahan.Fm at Tenom Kopitiam. NOTYBoY are friendly and it make us easier to get an information.

NotyBoy was born on 1985 ,grow up in Brunei Darussalam but NOTYBoY village is Putatan Sabah and come back home every year. NOTYBoY started his carrier SneaQue, since 2003 he become an artist for Pelangi FM and on 2006 started his solo by producing first single "kasih" feat Diana and become on the top chart Kristal FM 907 .

NOTYBoY also is a composer and his best achievement is the best music composer year 2004 for a songs "baby girl". Beside active in music , he also acting and one of his drama "KOD 486" season 1 & 2 with Jamarul Hisham and Umie Aida.

NOTYBoY will release new single by next year " Terima Kasih " feat Damian Mikhail V.E because now they are in the final stage of recording.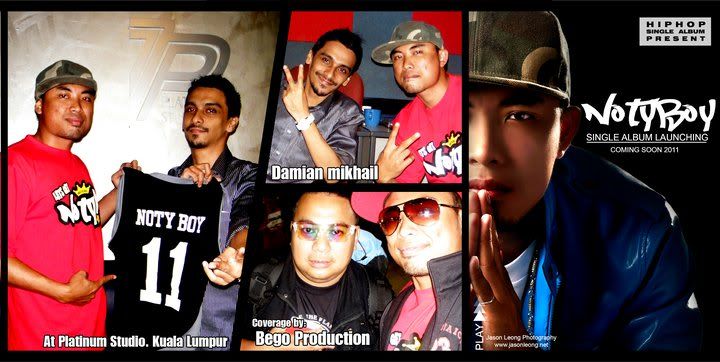 Pictures below was taken during the interview sessions with Sabahan.FM .
NotyBoy- front cover
NotyBoy- back cover : info about him
NotyBoy showing his first single "Kasih"
NotyBoy with dj DJ IsKaTambula of Sabahan.fm
NotyBoy with dj DJ IsKaTambula of Sabahan.fm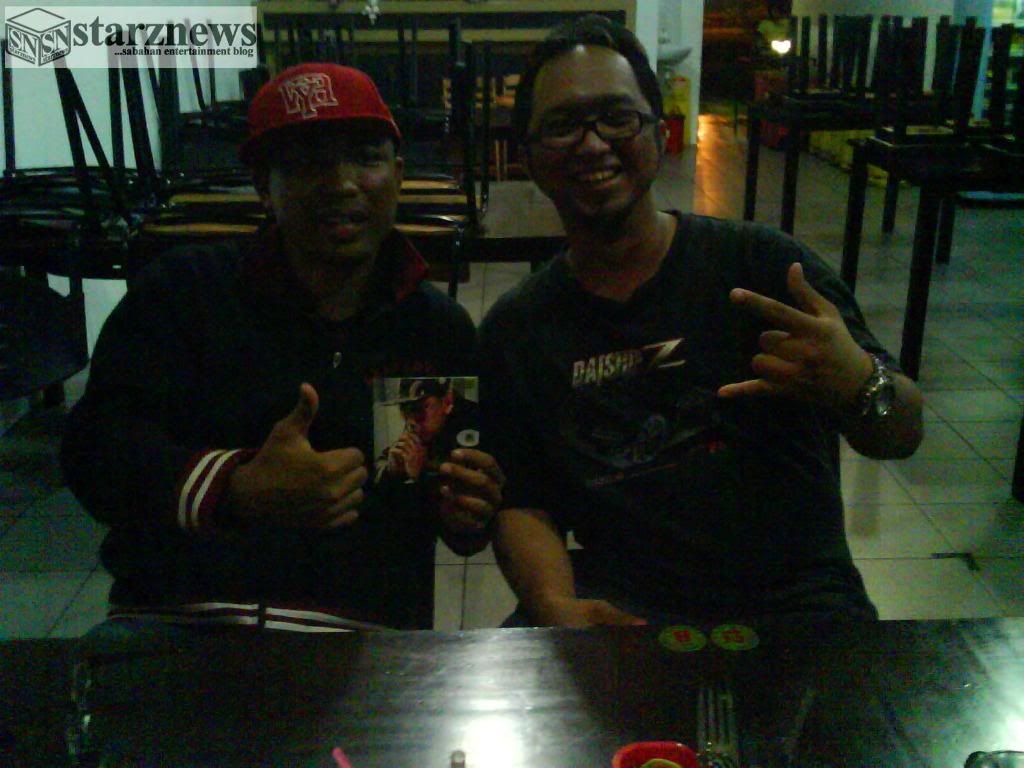 NotyBoy with WAN (Tenom Kopitiam owner)
Interview sessions - Black Noty (Black), KelawarCinta (Red) , NOTYBOY (red cap)
Listen to NOTYBoY - Kasih ft Diana
No Comment
| Posted in »
Celebrity
,
Songs