Written by kaitor on 8:43 AM
Do you guys have ever seen street performance around kota kinabalu city? You might seen it appear on musicians blog or youtube because it already well known in western country even in Singapore and Kuala Lumpur as well. Street performance or more popular called BUSKING now officially syarted in Kota Kinabalu. First w saw their video in youtube and it very interesting because they show talent to the public on art painting and music. Most of them join this Busking around Jalan Gaya. Watch video below and give your comment .. sabahan youth very talented.



Yesterday I heard there will be another Busking at Jestelton Jesselton Poin from 6 to 9.30 Pm. That evening was rainy and I was late to drop off just to watch closely what this busking about. I was arrive at JP around 9 pm and it was really surprising that I knew few familiar faces JJ ,Dj SaliparJipun and Julie. I was enjoy watching them sing a song with playing guitar and entertaining the JP visitors. Most of the visitor are hangout for dinner and playing futsal at suria sabah. There are one big futsal team join the busking while take their rest after finish their futsal.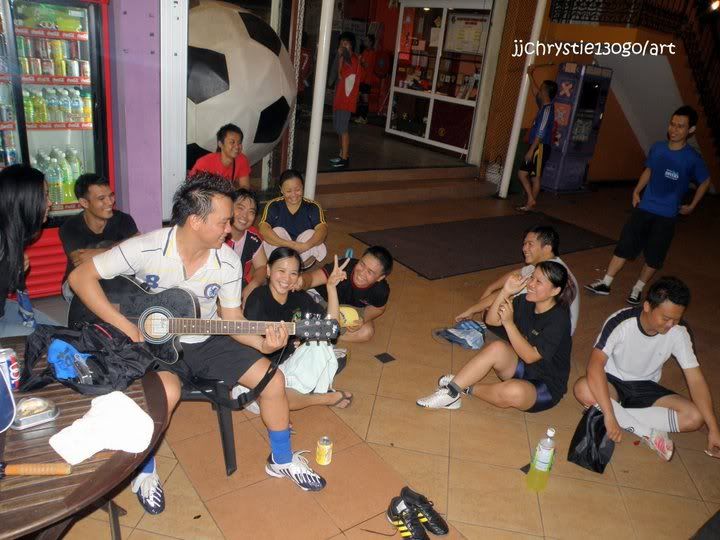 Enjoy singing while rest just after finish playing futsal.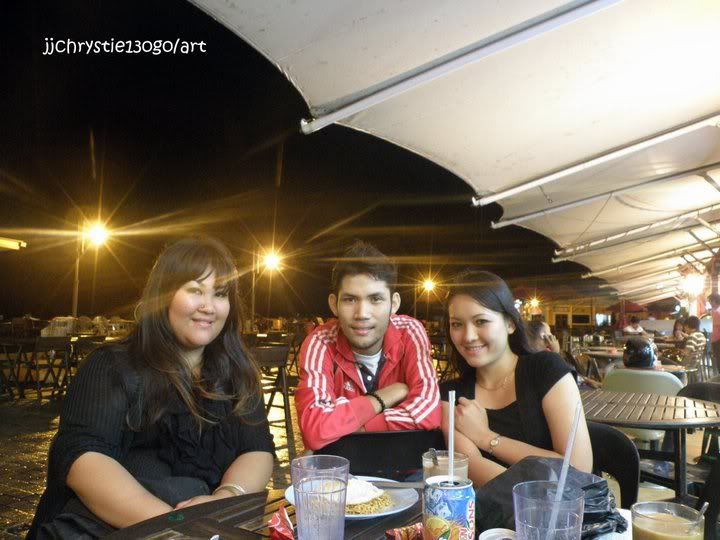 JJ (red) with Julie .. forgot the name for this beautiful lady ... :P
The visitor of JP accept this busking and some of them invite Julie the queen of busking to entertain them by requested songs and most of them are sing along with her. Around 9.30 the buskers team prepair going home.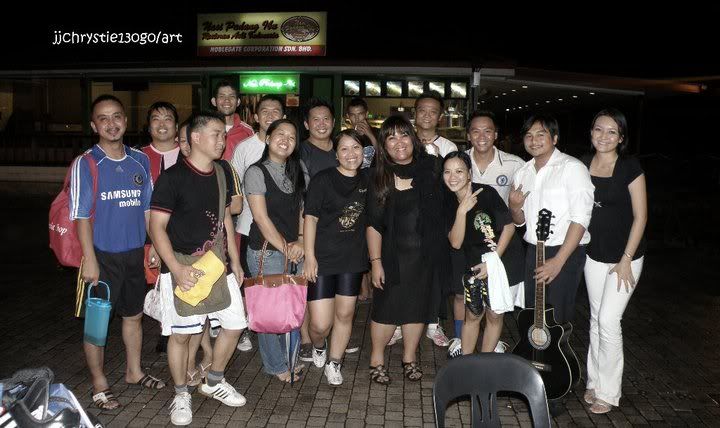 Group photo before going home
Miss Julie or more known as the queen of busking had few times try her luck in Akademi Fantasia and One In a Million reality tv show but unfortunatelythe luck not on her side. Keep trying Julie and wish you the best of luck.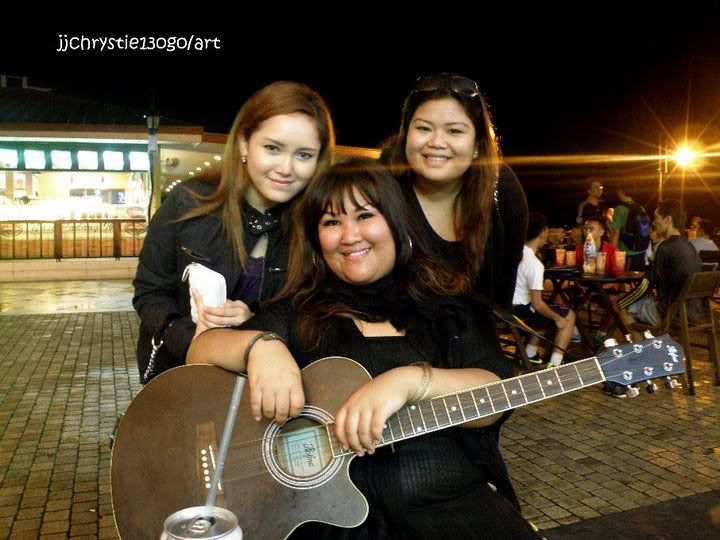 The Queen of BUSKER - Miss Julie
Want to watch the busking live .. catch them at :
CENTRE POINT
(AT THE BACK SIDE- Where u'll see theres phone booths and taxi's .)
TIME: 1:30PM - 5:00PM
THE ABANDON BUILDING
(IN FRONT OF SURIA SABAH, The Wall of Arts)
TIME: 2:00PM - 6:00PM
Visit Kota KInabalu
BUSKERS page on FACEBOOK
or directly contact Miss Julie (016-818 6059 begin_of_the_skype_highlighting 016-818 6059 end_of_the_skype_highlighting) for more details. FB - Search for Borneo Buskers
2 comments
| Posted in »
Entertainment
,
News
2 comments: Responses to " Borneo Buskers - street performance "

By Anonymous on December 23, 2010 at 12:33 AM

Cool.. Dude.. wakil utk smua kwan2 sa... dorang minta queen of busker sabah kita ni, buat concert kecil2lan la di kk ka. kmi ada nampak dia busking jga hari2. mantap jo suara dia. mmg Queen of rockers jgua dia ni. Ini la musician sejati. sanggup turun busking. she really appreciate music. dude, kim salam sma dia. comel juga dia ni.

By Anonymous on December 23, 2010 at 12:35 AM

Bro Kaitor, kasi promote2 ba ni C Julie.. ada power ba ni suara dia. - Jessie