Written by kaitor on 8:50 AM
Being a entertainment blogger is not an easy task for me and I'm not have official educations in music. I was take it a challenge and for now I already started to understand few music words and getting more and more knowledge and I encourage me to get more seriously blogging. Some of my readers do not know who am I? but I am comfortable to remind anonymous . I was surprise there are huge traffic increment from early of this years and starznews started to receive an invitations from big organizations such as astro, Kerajaan Negeri Sabah and latest invitations from Lembaga Kebudayaan Sabah.

This event, Gambus Plus 2010 organized by Lembaga kebbudayaan Negeri Sabah and supported by Universiti Malaysia Sabah (UMS). The event will be on 17 December 2010 (this coming Friday) starting from 7 pm until 10.00 pm.

Gambus is a traditional music instrument and it is the most common lute found in a variety of styles in Malay folk music as well as syncretic music such as ghazal. It is also used to accompany song and dance in Sabah. Originating from the Middle East, the Malaysian version uses 9 to 12 wire strings which are plucked. There are two types of gambus in use, the Gambus Hadramaut and Gambus Hijaz.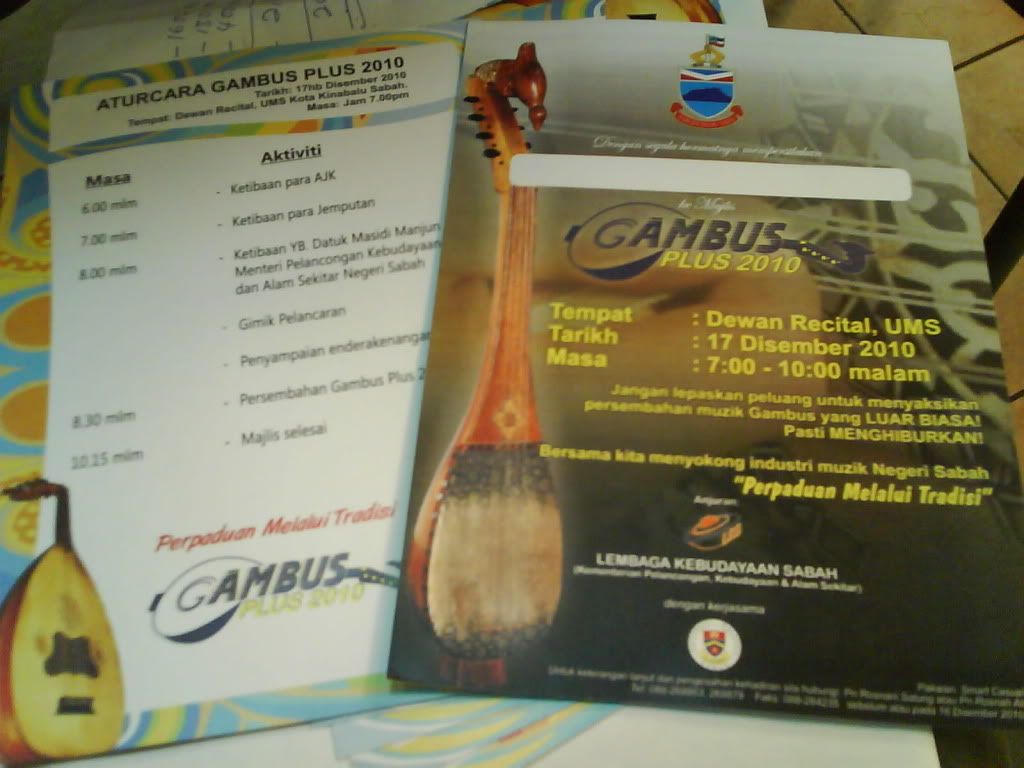 I will update this post what happening on Gambus Plus 2010 soon because I will never leave this opportunity…. Looking forward for this Gambus Plus 2010… really excited.
As I had promises to I will update this post what happening on this Gambus Plus event. Gambus Plus was officially launch by Datuk Masidi Manjun, Ministry of Tourism, Culture & Environment . Gambus Plus is the idea from Datuk Masidi Manjun to create new opportunity for traditional music noticed by public. According to Apai, it not easy to arrange music by combining the modern and traditional music because it come from different era.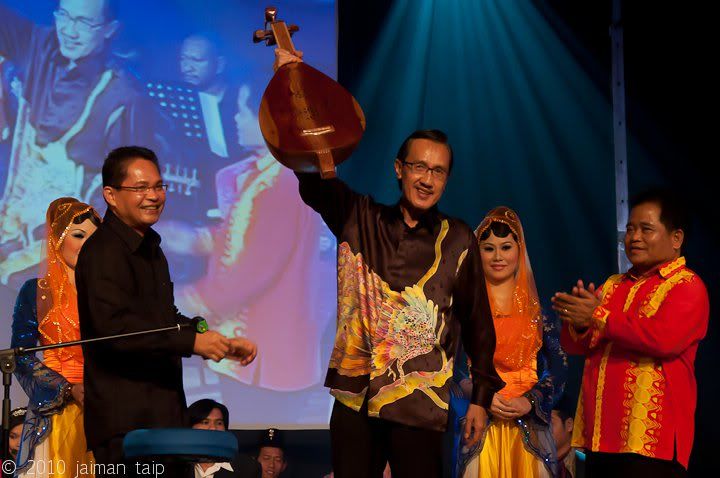 Gambus Plus Officially launched by Datuk Masidi Manjun, Ministry of Tourism, Culture & Environment
According to the emcee that night, Gambus are from Brunei and usually played during weeding celebrations. Fauziah Gambus was one of our local artists produce an album and she playing gambus while singing. Another big name on Gambus instrument is Ridzuan, and according to Apai, Fauziah and Ridzuan have a proper educations on playing instrument especially in Gambus. Riduan just finish her degree in gambus while Fauziah finished diploma.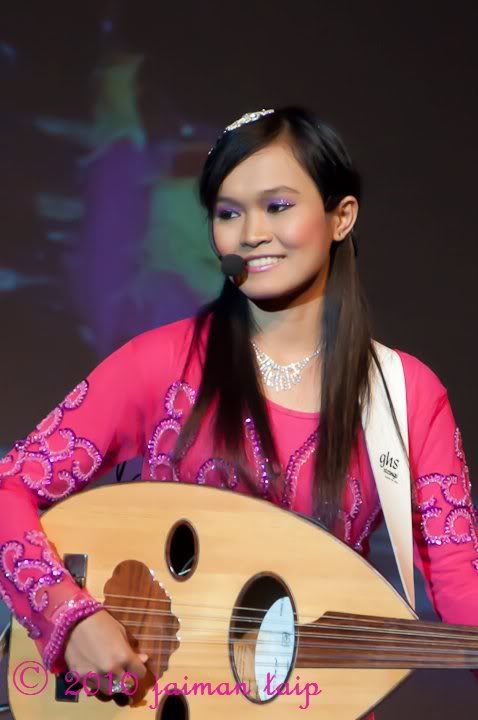 Fauziah Gambus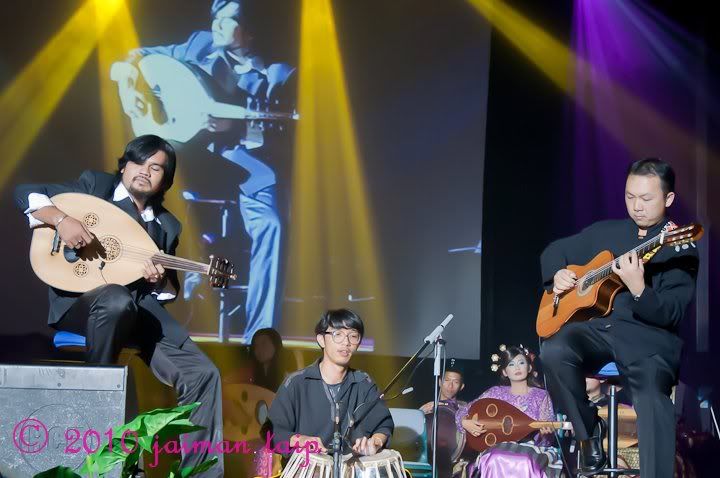 Ridzuan (Left), Azri (Center) Roger Wang (left)
Marcl , Rachel , Alvin MY and Dayangku Nurul are artists who perform that night and music have the element of gambus. Beside songs performance, Ridzuan also had play gambus instrumental with Roger Wang.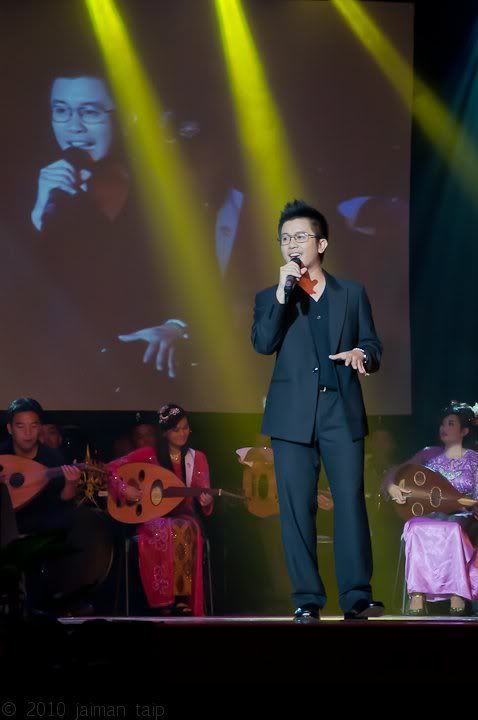 Alvin My
Marcel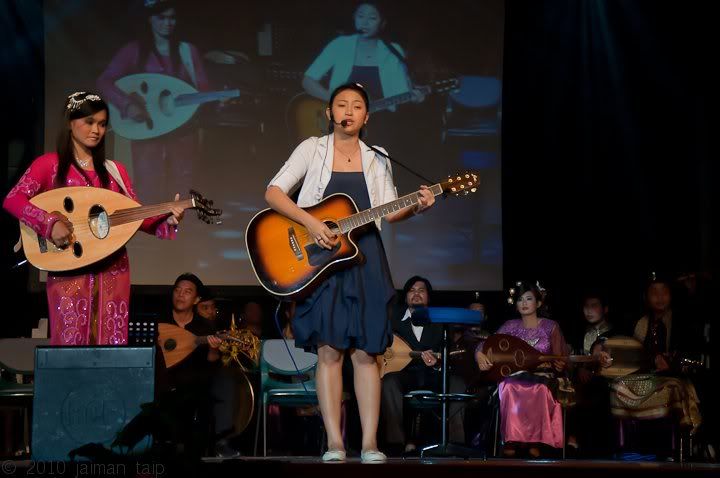 Ratchel
I hope there will be more advertisement to promote this event so that the public get to know more our traditional music.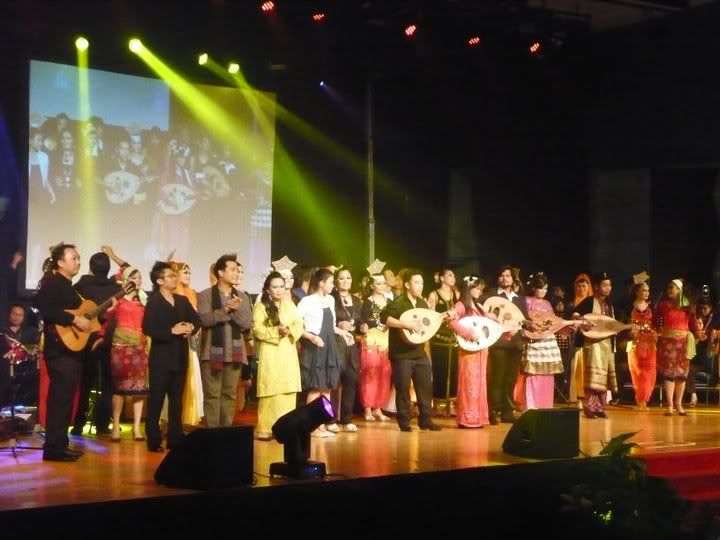 Gambus PLUS - group photo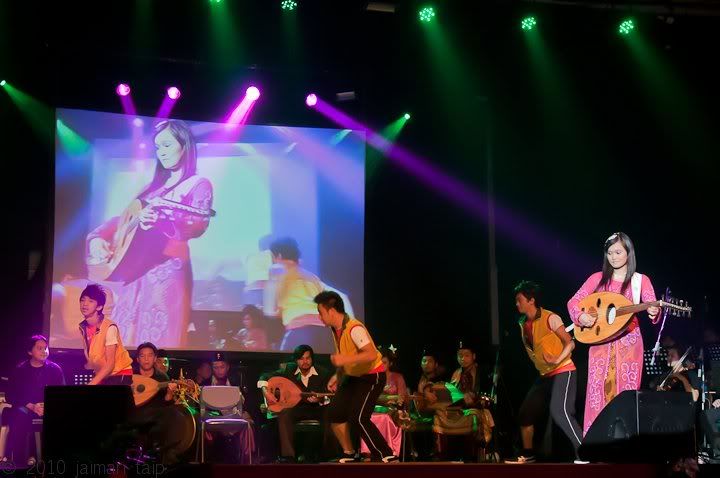 Hip - Hop Dance with Fauziah Gambus
No Comment
| Posted in »
Event