Written by kaitor on 7:05 AM
Did you remember my previous post about Soundblazer Blast 2010 Competition and it was taking place today. I was really want to watch this competition but it not my luck today because my car still in the workshop. Really hard to travel without car… anyway thanks to Mohd Shah Djiskatambula from sabahan.fm because broadcast live this competitions. Big applause goes to the organizer and hope there will be more competitions next year.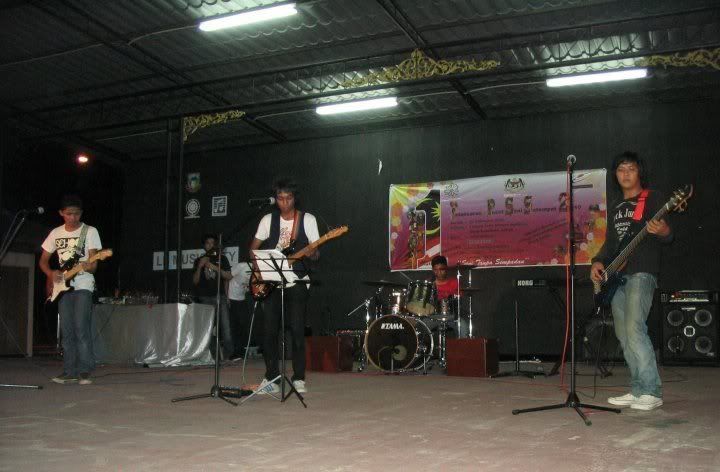 Congratulations to Falling In June become the winner of Soundblazer Blast 2010 Competition. Their group members are:
Ann - Vocal
June - 2nd Guitar & B.Vocal
Ozie - 1st Guitar & Vocal
Oyoe - Bass
Santo - Drum
Below is the video I found from youtube , hope you enjoy it.
Please do share to me some information from this band especially during the Soundblazer Blast 2010 Competition. .. will update again soon
No Comment
| Posted in »
Event